Restaurants and cafes
To inform your clients about the new seasonal menu, announce new working hours, greet them on holidays, or confirm a table reservation — all these features are possible with our service.
SMS-Fly benefits for the catering industry:

Cost-effective ad campaigns
Bulk messaging is the most accessible way to extend your audience and remind about yourself to loyal clients.

Creation of a positive image
Messaging will help to develop good relations with clients, moving them from occasional visitors to restaurant regulars.

Ease of use
You can launch your cafe ad campaign from a smartphone, laptop, PC.

Expenses control
With SMS-Fly you decide on the advertising budget and pay only for the required number of messages.
Example of calculating the effectiveness of SMS campaigns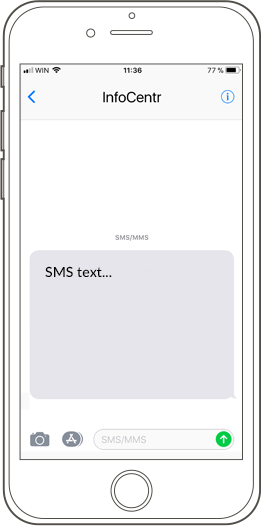 Expenses for SMS campaign
7 668 uah
— The number of sent messages
12 000
— The cost per one text message
0,639 uah
Average conversion
3,00%
Client's income
22 000 uah
Clear profit
14 332 uah

ROI

( 14332 / 7668 ) x 100%
186%
Join the service!