To connect the Evos software to our service you need to make the following settings in the program.
Login - specify your login in our system. It should start with 380....
Password - your password in our system
The Ordinator - Enter your registered and activated on our platform alphanumeric name (Alpha Name). For example TAXI
URL / Host - you type in the line http://sms-fly.com/api/api.life.php
Operator - Life (it uses the IP 2 SMS protocol from Astelit).
Below you will see underlined fields in red you will need to fill in.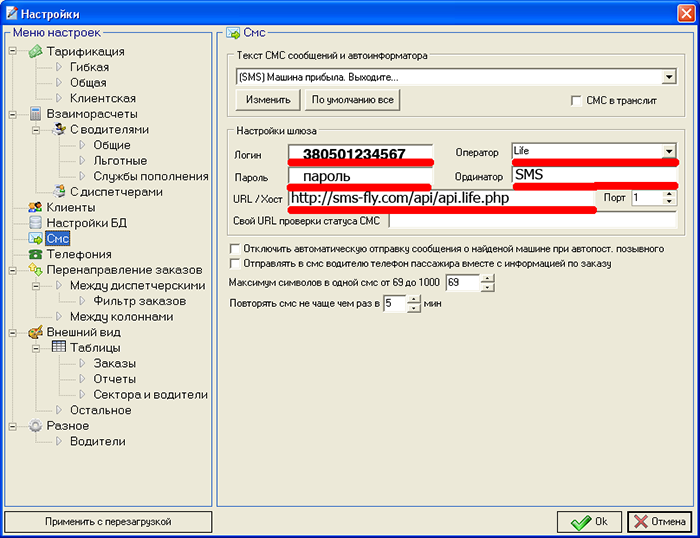 IMPORTANT! After saving the settings, you have to restart the EVOS communication module to apply the settings.